Welcome to the Home Page of the Equitable Business Opportunity Solution Web Based Training.
15400 Pearl Road, Suite 244
Strongsville, Ohio 44136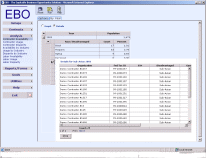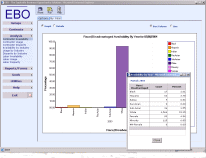 The Equitable Business Opportunity Solution Web Based Training System supports our core EBO product and is available to users of EBO. Using Web Based Training, the Contracting community has unlimited access to step by step training for using EBO. Since the training is Web Based, travel and onsite training costs are eliminated.
EBO Web Based Training walks EBO Users through each screen and provides interactive training. Training includes step by step screen flow. The Contracting Community can monitor which employees in their firm have taken training, and when classes were taken. Since there is no limit to training, employees may take the classes as often as desired. Using our Review and Reporting system, results can be reviewed and monitored.
Start by clicking on the Go To EBO Training button to start your training experience.
Internet Government Solutions
440-238-1684 (NEW)
Set Display to 1024 x 768 for best results